At JetFuel we believe everyone should have the chance to perform at their best.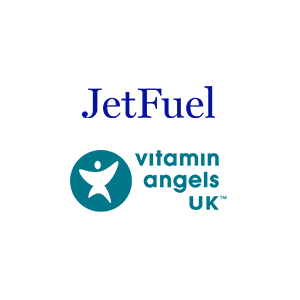 JetFuel and Vitamin Angels are committed to bringing the gift of nutrition to the most vulnerable communities among us.
Through our partnership, Vitamin Angels UK is able to distribute life-changing nutrition to at-risk pregnant women and children throughout the UK and around the world. With each purchase of our products, we can create a healthier world.
Help us end the childhood malnutrition pandemic
Shockingly, malnutrition is a problem throughout the UK. It's estimated one in four children are at risk of food insecurity.
Across the UK, Vitamin Angels is working to provide nurseries in low-income communities a variety of fresh fruits, vegetables and high protein food items to incorporate into healthy snacks and meals for children.
Whilst globally, Vitamin Angels works to provide pregnant women and children under five, access to life-changing nutrition interventions.
For every purchase of our products, JetFuel will make a donation to Vitamin Angels UK helping give 5 pregnant women or children life-changing vitamins and minerals, and the opportunity to lead healthy, happy lives.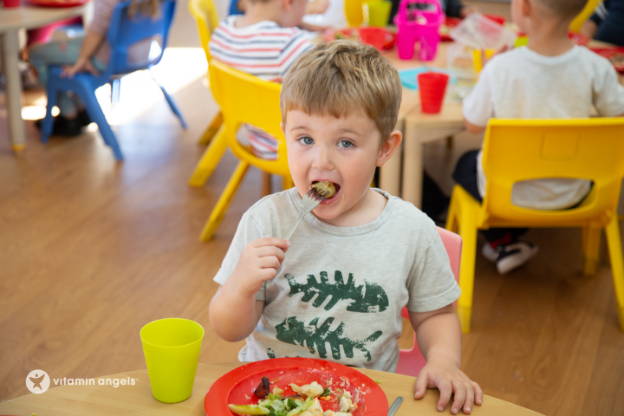 Vitamin Angels believes every child deserves an opportunity to lead a healthy and happy life. In low-income and developing countries, it is often women who are the most at-risk of malnutrition.
Vitamin Angels provides these women with prenatal supplements. to help support a healthy pregnancy and positive birth outcomes, crucial to the health and well-being of the mother and the child.
By purchasing any JetFuel product, you can help 5 pregnant women or children gain access to life-changing nutritional supplementation in the UK and around the world.
For just 20p we can provide an underserved pregnant woman with prenatal vitamins and minerals.
Women and children across the UK and the world thank you!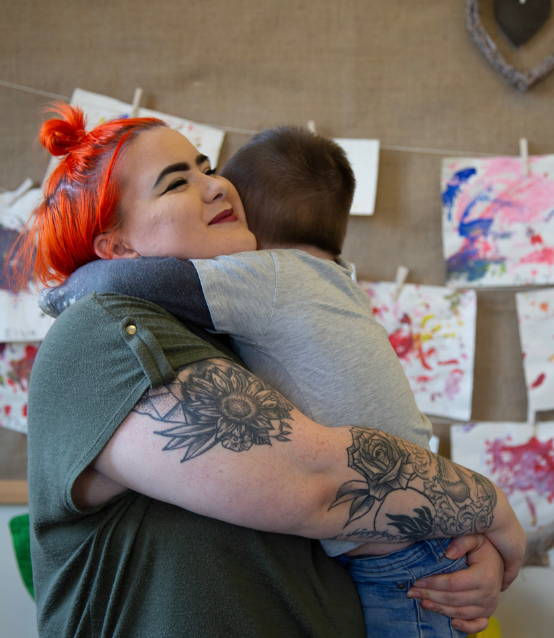 "I just want him to be happy, healthy, achieve what he wants in life, go as far as he can go, and be the best person he can be," Said Emma while looking at her son Fletcher. She was radiating a timeless love that only a mother can have for her child.
Mothers have a tremendous influence on the health of their children, whether it's making healthy eating choices at home, or selecting a social network that can help fill in the gaps.
Here in the U.K. one in four children is at risk for food insecurity, supplementary feeding programs help fill the gap by providing nutrient rich foods to children so they can continue to grow up healthy! Emma credits the nursery where Fletcher attends to help give her son a balanced diet.
A healthier world starts here!
That's why we are proud to partner with Vitamin Angels to provide mums around the world with prenatal multivitamins. Your purchase can help a mum have a healthier pregnancy, give her child a healthy start in life, and pave the way for a healthier world.
Fortified foods are something we often take for granted in developed countries. Vitamin A is an essential nutrient for everyday activities and long-term health.
In many developing countries where Vitamin Angels operate, families with children are often at risk of food insecurity and vitamin A deficiency due to the lack of access to nutrient dense and vitamin A-rich foods.
Children who suffer from vitamin A deficiency can experience:
Restricted growth,
A weakened immune system,
Possible blindness, just to name a few risks.
Millions of children in at-risk communities around the world are suffering from vitamin A deficiency.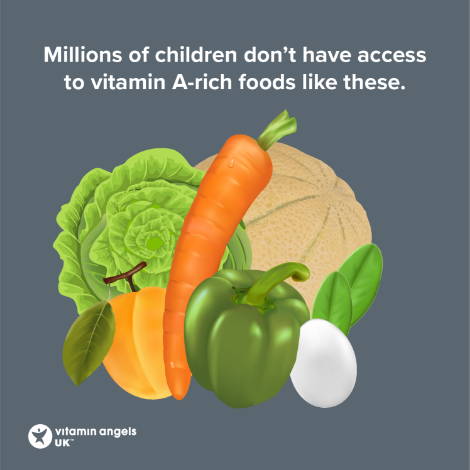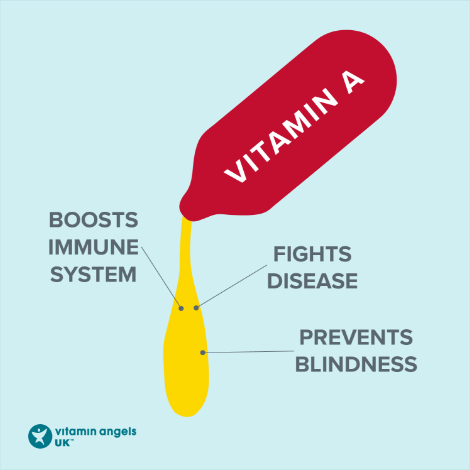 Vitamin A has several critical functions, which you can help give to vulnerable children and mothers
Supports our body's immune system function - children with Vitamin A   deficiency could become more susceptible to harmful, infectious diseases.
Supports our vision (especially in dim light) - every child deserves strong eyesight and not be at risk of blindness.
Supports healthy growth in children - those who are Vitamin A deficient tend to be shorter due to stunted growth.