JetFuel, the new brew to support your

immunity, gut and heart health
The building blocks of good health begin with the foundations of an adequately supported immune system, (cared for by a healthy gut) and your heart health. With a resilient immune system, your body is able to better support whatever life throws as it. Our Health Teas are ideal if you're concerned about keeping yourself fit and healthy during trying times of being busy or through those months you need some extra TLC.
Health tea

is
for you if…
Your body could use a little immune support
You sometimes feel a little fatigued from your busy schedule
You feel in a funk and need a little self care added to your routine
You're sat stationary throughout your working day
You want a healthier-focused alternative to coffee
Support your body's immune, digestion and circulatory system with our health tea brew of botanical herbs and antioxidants.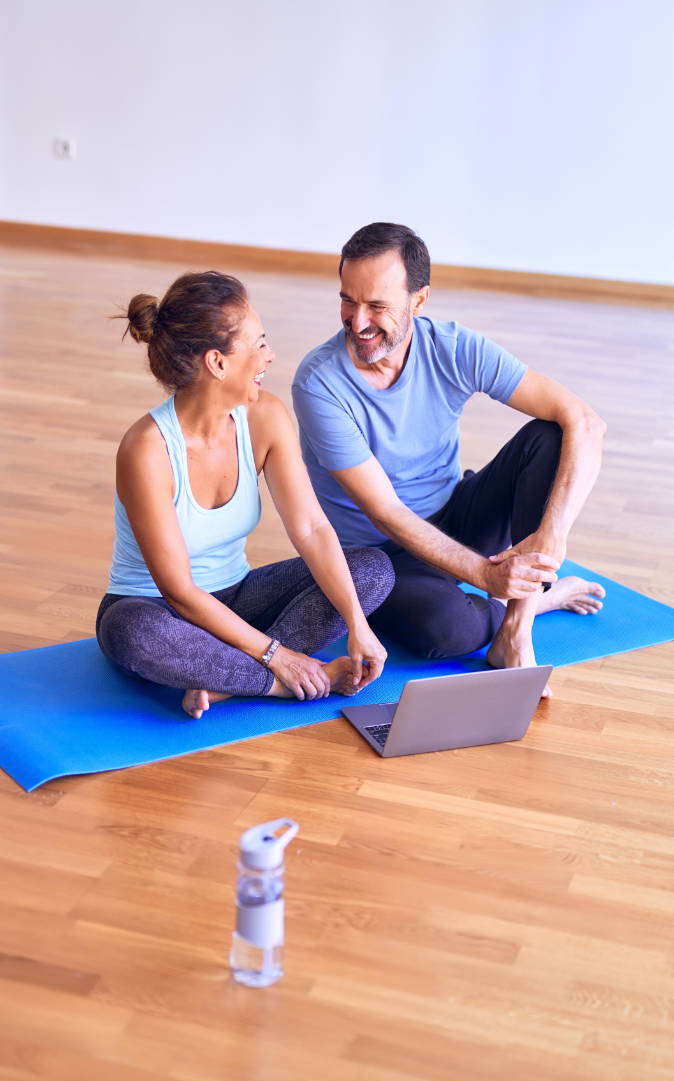 Tea to help support

your body's immune, gut and heart health
Because caring for every cell in your body is the key to staying well.
Ginger Root Member of the Zingiberaceae family, ginger root contains Gingerol. Can help aid digestion and support feelings of nausea.
Lemon Grass (also called Citronella) Antioxidant properties help find free radicals in your body that may cause cell damage.

Elderberries (Sambucus Nigra) Can help protect against oxidative stress and contains naturally occuring antioxidants that help protect from free radicals which can cause cell damage.
Peppermint Helps relieve digestive discomfort and can support the normal function of the kidneys and urinary tract.

Stinging Nettle leaves Its health benefits include several vitamins and minerals that act as natural antioxidants in your body.

Cinnamon Contributes to support digestion and can make you feel more energetic.

Echinacea Purpurea (root) Echinacea Purpurea helps support the immune system and the body's natural defences. Useful to protect from free radicals which cause cells and tissues damage.
Beetroot Contains essential nutrients, a source of fibre, folate (vitamin B9), manganese, potassium, iron, and vitamin C.

Eucalyptus plant leaves Their dried form contains natural health benefits due to high levels of antioxidants. Contributes to healthy muscles and joints and the correct functioning of the digestive system.

Ginseng Supports cognitive performance and maintains mental well-being. Its antioxidant properties help support mental activity.
Dear cheap, s

awdu

sty tea bags,

it's over.


That's right, we're through.
You're not meant to know this, but the reason why simple, dust cheap tea tastes so dull is because it's chopped, which increases its surface area and yield, reducing its flavour.

Big flavour?

Our loose leaf teas

are like fine wine

Dusty tea equals poor flavour with none of the flavour nuances, complexity and depth of flavour found in loose leaf teas. Like fine wine, loose leaf teas have a much larger surface area, releasing significantly more flavour and aroma without introducing any bitterness.

Our tea pyramids are zero taint meaning they have zero impact on the taste and flavour and therefore replicate steeping in a teapot. Whereas paper tea bags degrade in a cup, which is often mistaken for scum from the water, but really it's a paper layer of scum.

What resolves into the earth

faster than a newspaper?

Plastic free pyramids, that's what. Did you know paper tea bags contain plastic? However, our corn pyramids are 100% plastic free and can be easily recycled in your food bin at home. 100% biodegradable pyramids decompose into carbon dioxide and water….faster than a newspaper.
10 botanicals,

1 plant-based corn biodegradable pyramid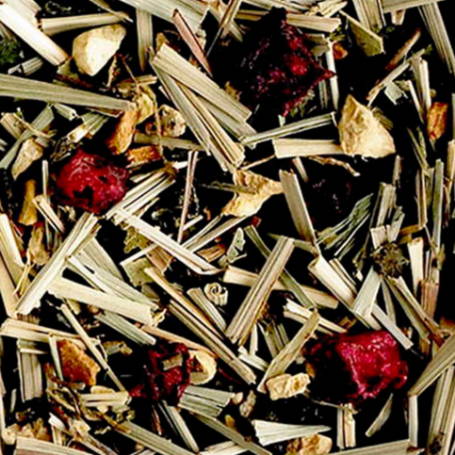 Botanical tea infusion
manufacturing
We only use high performance, quality ingredients.
How our tea is manufactured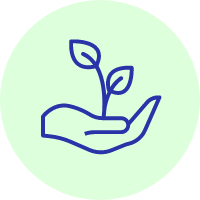 1. We work directly with growers
To provide better quality than our competitors, by securing the best crops and creating a relationship with the grower. Grading, Plucking, Selecting and Processing all make premium vs cheap tea.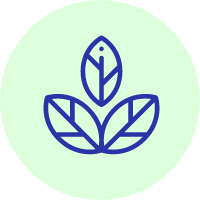 2. We blend


Composition can be the difference between success and failure for taste, balance, flavour depth and complexity. The blend allows us to layer the flavour in the cup ensuring the highest quality experience.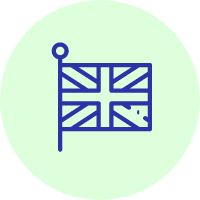 3. We manufacturer


Our infusions are made in Britain with passion for excellence and the high and exacting standard. Investing in the latest technology allows us to provide a constantly high quality product.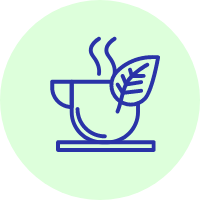 4. You infuse


All this means, you get a nicer infusion experience. Let those loose leaf teas do its thing in their plastic-free pyramid. What's more, unlike those dusty tea bags, ours are 100% compostable. Yep, throw us out with your veggie peels too. In 45 days they'll be back in the earth!

Our plant-based corn
biodegradable tea pyramids

100% vegan, plant-based biodegradable pyramid bags are made from corn starch and are 100% plastic free and biodegrades within 45 days, faster than a newspaper.


Unlike most tea bags made from slippery-feeling, oil-based nylon, our corn biodegradable pyramids feel kinda 'scratchy' since you can feel friction between your fingers. It's because of the irregular mesh since it's pure and natural.
The smart
biodegradable
tea pyramid

Movement
The pyramid shape allows JetFuel teas more surface area to infuse, replicating the tradition of steeping tea in a teapot

Transparent
The transparent pyramid displays clearly the premium tea leaves and colourful herbal infusions available in the JetFuel range.

Infusion
The biodegradable pyramid allows full extraction of the tea leaves without compromising natural flavours which are inhibited by a traditional paper bag.

Taste
The use of corn starch material eliminates the smell associated with paper tea bags, ensuring zero taint and delivering the full taste of the tea.
No staples
The elimination of metal staples prevents the oxidation from the staple, detracting from the tea's taste and is more ecological.
100% Biodegradable. Decomposes into carbon dioxide & water.

Resolves into the Earth faster than a newspaper
Taste is far superior to conventional dust tea bags
Whole leaf tea allows the unique and special flavours of each ingredient to be appreciated
Full leaf tea has a smooth and full bodied flavour
Full leaf tea is not as widely available as cut tea, increasing it's value
Full leaf tea is more attractive
JetFuel - smart, biodegradable pyramid, no
nasties,

just total body fuel
Fuelling your body for the week ahead needs the very best botanical support.
Unlike your regular dusty teas, JetFuel is a class above, take a look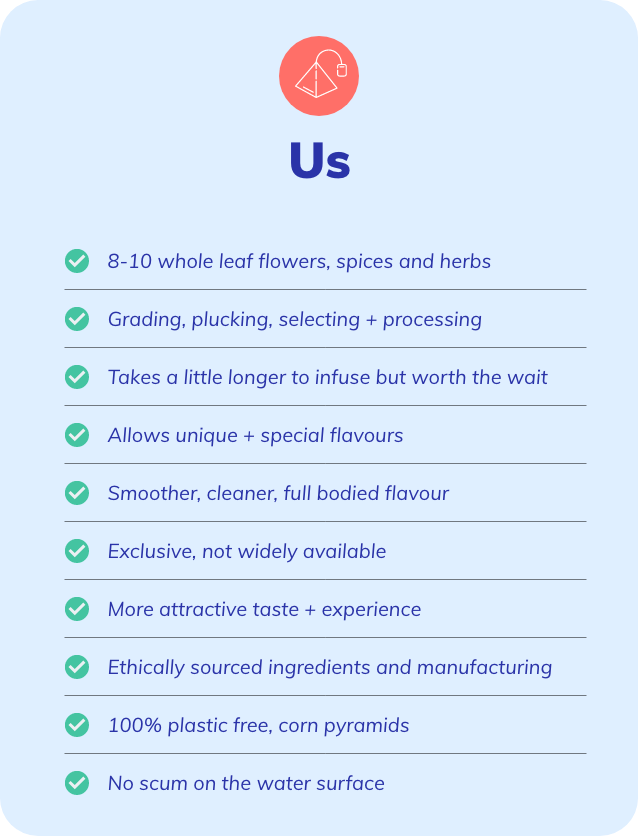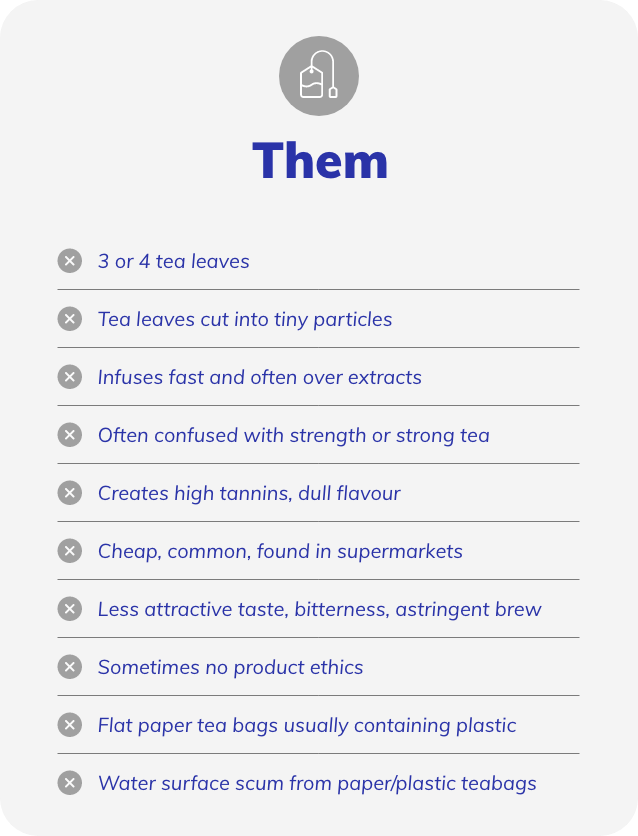 Why are people

so excited?

Find out
Who we are and what we believe in
Become an eco-warrior, without the fight. Do good for your health, the planet and your conscience by supporting sustainability.

We're not mass made.
We're special
Sure, you can buy cheap dusty tea bags all year round, supermarkets are full of them.
But we're different. Our botanical, plant based, corn biodegradable tea pyramids are special.
Join JetFuel's complimentary VIP Health Club, to move to the front of the waitlist to get early door drops before the crowd.
Fall in love

with this planet

we call home
80% of plastic ends up in landfill which could take 1,000 years to degrade. To us, that's just not on.
With 10 million tonnes of plastic ending up in the sea every year, we decided, on every level, to do the opposite of all the other tea companies.
We found the UK's ethical tea manufacturer to partner with (a wonderful family-owned business) and a forward-thinking packaging partner. Both share our vision to 'Use, Reuse and Recycle', manufacturing their packaging from whatever has been recovered.
Together, we simplified.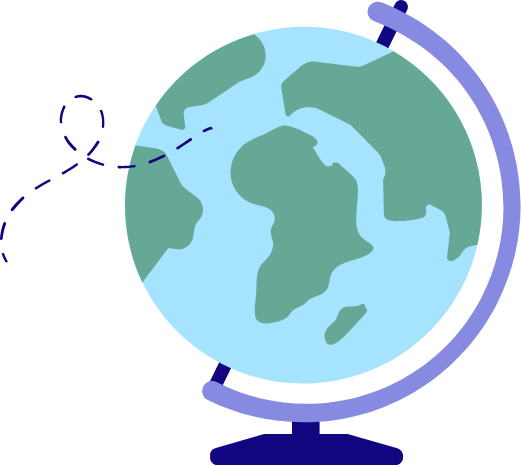 Outrageous health claims?
That's not our style
Compliance
Here's our beef: many consumable brands aren't compliant. You see, they make outrageous, often illegal claims… Why? They hope you, the consumer, don't know about or understand the thousands of health claims (it's a mammoth database).
Sadly, this 'snake oil'-fuelled industry is wrought with distrust – where poor communication means consumers don't know what's what anymore.
Transparency
To us - that's not ethical or fair. Trust and transparency are the least you deserve. That's right, there are many consumable brands and companies flying under the radar, falsely plugging the abilities of their "remedies" hoping they don't get called out. And since UK and EU teas are regulated as "foods," we do everything to be totally transparent with our claims.
So while there are a lot of fake consumable brands online (y'know, all talk, no trousers), we make it clear only to reference approved and on-hold European EFSA health claims and GB nutrition and health claims (NHC).
Ethics
Now, while we're not legally required, we invest heavily in compliance and regulation checks. It can take several weeks AND prevents using sexier language to sell products. But, this ensures our packaging and health claims are legal and don't infer our products can do something they can't.
To sum up. We're completely honest and want you to know that - it's why we set out to be different from other consumable brands. And the investment to make JetFuel botanical infusion teas 100% compliant to give you peace of mind and keep you safe, is worth every penny.
JetFuel
change

With every purchase of JetFuel, Vitamin Angels UK provides 5 women or children with life-changing nutrients in the UK and around the world.
We believe in the power of vitamins.
That's a lot to take in. Got questions?
Check out our FAQs
JetFuel is a collection of 5 individual filler free vitamins and 3 botanical teas. Together they help balance 5 core health functions; immunity, focus and concentration, sleep, anxiety and stress and beauty.
When should I take JetFuel?
Because our capsules absorb within 30 minutes, you can take JetFuel vitamins daily at the time of day you need support.
Take 'Get in the Zone' when you need to focus and concentrate and 'Sleep Time' just before bedtime or when you need sleep. Take 'Chill Out' when you need to relax and wind down. 'Beauty Glow' and 'Immune Support' can be taken any time of day, but try to stick to a morning routine to build a habit.
Our botanical teas can be drunk anytime throughout the day when you need support and comfort.
We prefer drinking Health first thing in the morning. Performance is perfect for when you need to focus and concentrate. Rest is for when you need to relax and wind down.
How should I take JetFuel
The whole range has been formulated to complement each other so you can take all of them on a daily basis.
Take 1 JetFuel vitamin capsule daily with food.
Can JetFuel be taken with prescription medication(s)?
If you're taking any other medication or are diabetic, please consult your doctor before using JetFuel just to be sure, we don't want you to have any issues.